In this project you have to speak about Christopher Colombus. These are the things that you need to include in the project:
- Speak a little bit about his life, childhood, wife...
- What was his project? Why did he wanted to find a new route to Asia?
- In order to do his project, he needed money. Who did he ask permission to?
- Trips: explain how many trips he did, where did he go in each trip and if anything special or interesting happenned in any of them.
- You can explain, draw... anything about his ships if you want!
- American Exchange: when he went to America, we took products from there and they took products from here, which ones?
Good luck!
http://youtu.be/Pvcb1IK6aw0
PAGES TO FIND INFORMATION: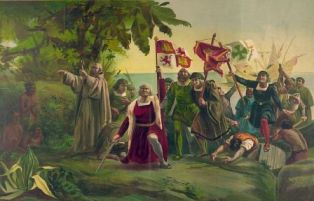 MORE INFORMATION:
TRIPS:
AMERICAN EXCHANGE: